Custom Branded Rocketbooks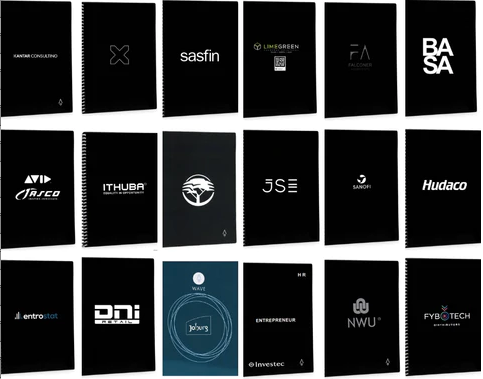 Do you have an upcoming event or conference and looking for a special gift? Or maybe you are looking for something you'd be proud to have your brand associated with?
Why not use a Rocketbook! An innovative, sustainable (reusable) and useful note book that is sure to have your recipients talking and engaged in your gift long after they've received it!
We offer discounted pricing for larger orders and can customise Rocketbooks with your brand and messaging.
Branded books are delivered 2-4 days after proof of payment has been received
Contact us at
or call 083 630 2555 to receive a quote today.
MOQ 10